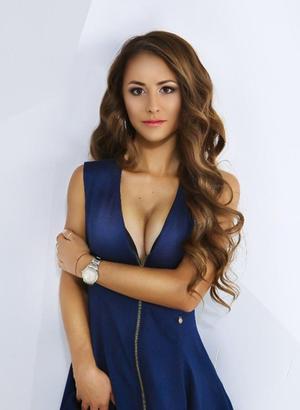 Photos
MORE

MORE

MORE

MORE

MORE
         Hi there,
Anna
,
27
years old. I'm coming from
Kiev
. I am here looking for
something romantic
. For more information, please check my profile below. If you think I am the one sharing the same ideas as you do, feel free to let me know.
By
Anna

from

Ukraine

Profile Info

My Personal Information

My Signature

I am the right girl for you...

Self Introduction

You know, life is a wonderful and incredible thing that is full of events, the special importance of each person, priorities and also new acquaintances. And it's time to get one more acquaintance and I'll be happy to introduce myself to you! I consider myself smart, sociable, kind, caring and pretty wise girl. Although maybe my little life experience does not allow me to say so, but nevertheless I think so. An important part of my life is life priorities, which I set for myself long ago. At the moment, it's time that I'm ready for family and marriage. Perhaps you will have a question why such a young girl wants to have a family ?! Of course I will give you the answer! Maybe my age still says that it's early ... but my moral values, desires and understanding speak differently! I believe that the highest goal of a person is a family! For me, the family is a school of love that grows stronger over the years!