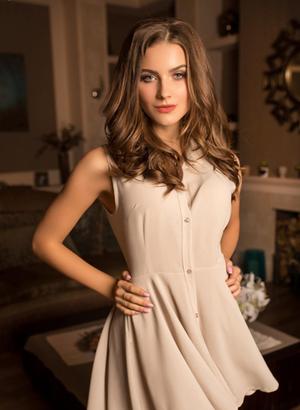 Photos
MORE

MORE

MORE

MORE

MORE

MORE

MORE

MORE

MORE
         Hi there,
Alexandra
,
20
years old. I'm coming from
Kiev
. I am here looking for
something romantic
. For more information, please check my profile below. If you think I am the one sharing the same ideas as you do, feel free to let me know.
By
Alexandra

from

Ukraine

Profile Info

My Personal Information

My Signature

Nothing in all the world is more dangerous than sincere ignorance and conscientious stupidity.

Self Introduction

I believe that when you are building some relations - you need to make such steps where both partners can rely on each other and feel that they are just the best soulmates and they knew each other for long period of time! I think that my desire is so simple and so sincere and i need a man who would see the personality in me! The man who wants to be active, full of energy and some ideas, who wants to work on himself and his bad sides and make them better and better. I love people who are easy in communication and have great sense of humour and they are not going to stop but look only in front of them and make their life better and just a fairytale from the most interesting and romantic novel....agree?