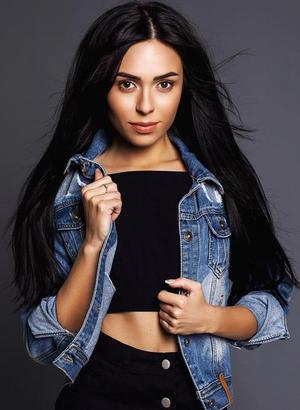 Photos
MORE

MORE

MORE

MORE

MORE

MORE

MORE

MORE

MORE
         Hi there,
Viktoriya
,
27
years old. I'm coming from
Zaporizhia
. I am here looking for
Something surprising
. For more information, please check my profile below. If you think I am the one sharing the same ideas as you do, feel free to let me know.
By
Viktoriya

from

Ukraine

Profile Info

My Personal Information

My Signature

I am looking for a man who is confident and knows what he wants from life.

Self Introduction

I am tall, elegant and I have the most enchanting pair of brownish green eyes one can ever come across, my laughter is so contagiously alluring and my mannerism is so feminine but oozes confidence that it is hard to distinguish my charm from wit. I do have the most tremendous sense of humor and I must say that I even surprise myself at times. I lead a busy lifestyle with both work and socially but as much as I enjoy being busy I also like to relax and get pampered. I am no princess by no means but I believe that finding the good medium between health and happiness is paramount. I can honestly say that I am a quirky, fun and an incredibly intelligent woman with so many different sides to me. I am most definitely much more than first meets the eye.