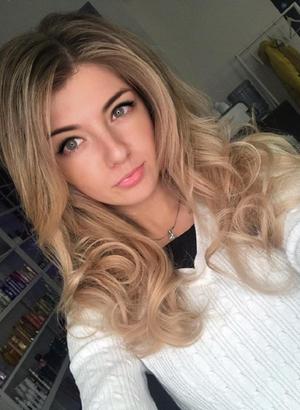 Photos
MORE

MORE

MORE

MORE

MORE
         Hi there,
Anastasiy
,
24
years old. I'm coming from
Kiev
. I am here looking for
Something surprising
. For more information, please check my profile below. If you think I am the one sharing the same ideas as you do, feel free to let me know.
By
Anastasiy

from

Ukraine

Profile Info

My Personal Information

My Signature

Hello) Thank you for coming on my page and reading about me! I will try to explain who I really am and what the person I am...) I am kind, responsive, hospitable, I will always help people. I work as a cosmetologist and I like to make girls attractive) I hope I am giving positive and beauty to peopl

Self Introduction

The person I would like to see next to me should be the person I would like to see every morning when I open my eyes ... Also I would like to have something in common... For example, he can be as kind and honest as I am) I would like him to be my best friend and a good husband. I would like to share everything with him and be completely honest and open with him. I would like us to have common goals and desires, to take care of each other and share dreams. I also believe that it is important to pay attention to each other, to have responsibility and loyalty to each other... What do you think?