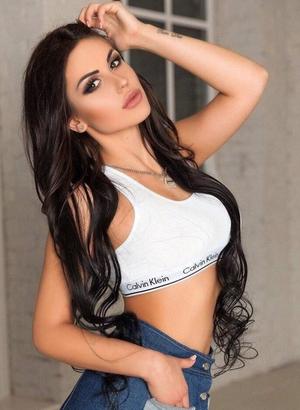 Photos
MORE

MORE

MORE

MORE

MORE

MORE
         Hi there,
Valeria
,
29
years old. I'm coming from
Kiev
. I am here looking for
something romantic
. For more information, please check my profile below. If you think I am the one sharing the same ideas as you do, feel free to let me know.
By
Valeria

from

Ukraine

Profile Info

My Personal Information

My Signature

To enjoy good health, to bring true happiness to one's family, to bring peace to all, one must first discipline and control one's own mind. If a man can control his mind he can find the way to Enlightenment, and all wisdom and virtue will naturally come to him. Budda

Self Introduction

Fast, lively on the tongue, crafty; I fearlessly unravel jiggery-pokery and intrigues, instantly understand what is happening and independently combine situations. I can do several things at once. Resourceful, natural player (do not play with people's feelings and detest mind games). Lively, intelligent, enterprising, agile, very efficient, always striving to create a family. In my attachments and habits am very conservative.