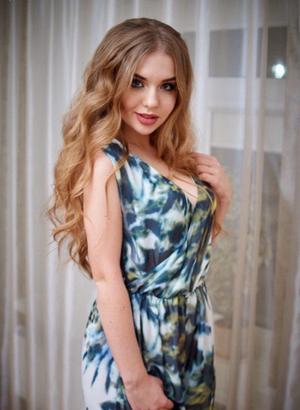 Photos
MORE

MORE

MORE

MORE

MORE

MORE

MORE

MORE

MORE
         Hi there,
Olga
,
24
years old. I'm coming from
Kharkiv
. I am here looking for
something romantic
. For more information, please check my profile below. If you think I am the one sharing the same ideas as you do, feel free to let me know.
By
Olga

from

Ukraine

Profile Info

My Personal Information

My Signature

In my imagination I compare my man with a mirror. It doesn't mean he needs to be a full reflection of who I am. But looking in his eyes, I want to feel I'm looking at the other half of me.

Self Introduction

Dear gentlemen, first of all, I would like to underline, that I'm not a girl for fun. I wouldn't even call myself a "girl" and I'm not talking about my age right now. It's all about how I feel inside. I'm mature woman inside, who makes confident steps in her life. Signing up here was one of those steps and I'm sure it will lead me to what I want.As a future lawyer, I like when everything is at the right places: at my kitchen, at studies, in a relationship. However, I'm single now and I want to fix it! Speaking of my desires, I'm not going to make you read senseless phrases about my search of eternal love. My desire is as simple as ABC - I look for man, who will become my one and only someday.I understand how hard thing long-distance relationship is, so be sure I will not waste neither your, nor my time corresponding without having real interest in you. It's in my nature and it's how I have been raised.